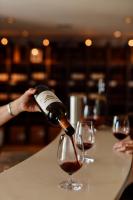 Posted on: April 30, 2018 @ 11:31am
Wines in weddings can cost a significant amount depending on the number of guests and types of alcoholic drinks you are serving.... check out the latest Blog! (Contribution from Jenny Holt)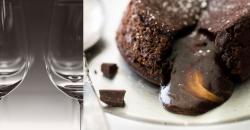 Posted on: January 23, 2018 @ 4:38am
Explore the decadently sweet and savoury art of wine and chocolate pairing. Let Grape Escape guide you through the Niagara on the Lake wineries to taste some amazing VQA wines matched with chocolate-infused dishes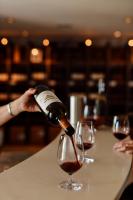 Posted on: December 7, 2017 @ 9:53am
Hosting a party or a meal for your loved ones should be initiated with utmost care and planning. Apart from a great ambience, the most important part of the planning process is food and beverages. You can't go wrong with a great bottle of wine and some amazing food.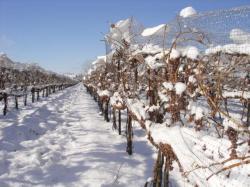 Posted on: January 3, 2016 @ 6:09am
Its that time of year again!! Come and join us in Niagara to sample the regions most famous export....

Posted on: November 6, 2015 @ 12:07pm
Taste the Season is Niagara-on-the-Lake's must-do event in November! Celebrate the season's bounty with locally inspired VQA wine and food pairings at each of the event wineries!
Posted on: August 20, 2014 @ 7:26am
Looking for somewhere to eat this Friday night in Niagara on the Lake....?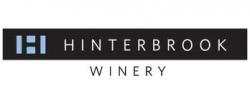 Posted on: June 10, 2014 @ 7:18am
Hinterbrook Winery & OLiV join forces for a perfect evening!