Hinterbrook Winery.... Tapas & Wine... Perfect!
June 10, 2014 @ 7:18am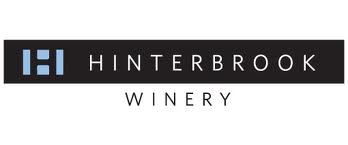 In Niagara on the Lake this weekend? Why not stop by Hinterbrook Winery between 5pm and 8pm to sample amazing VQA wines paired perfectly with delicious food prepared by OLiV!
Friday nights begin at Hinterbrook Winery with OLiV preparing delicious Tapas dishes which will pair great with the stunning wines from Hinterbrook Winery.... There will also be entertainment which is sure to make a perfect evening!
See below for the menu selection that will be available and be sure to stop by... we know we will!
Prosciutto Wrapped Jalapeno Bombs $7.95
Prosciutto wrapped Jalapeno Peppers stuffed with OLiV Fig Balsamic Goats Cheese.
Served with a Jalapeno & Fig Aioli on a Nest of Young Greens.
Fabulous Favoloza Caprese Salad $8.95
Fresh Red & Yellow Vine Tomatoes paired with Fresh Bocconcini Cheese,
OLiV Favoloza EVO Oil & OLiV Black Walnut Balsamic.
Lobster Cakes with Zesty Lemon Aioli $9.95
Lobster Cakes made from Real East Coast Lobster pan-fried in OLiV Butter EVO Oil to
golden brown. Served with a Zesty Lemon Balsamic Aioli on a Baby Arugula Salad.
Smokey Blue Cheese Steak Sandwich $11.95
Thinly Sliced Steak marinated with OLiV Garlic EVO Oil & OLiV Smoked Balsamic sautéed with
OLiV Espresso Balsamic roasted Mushrooms & Onions topped with English Stilton Blue Cheese.
Honey & Sesame Ginger Pulled Chicken Ciabatta $12.95
Tender White Meat Chicken Breast slow cooked with OLiV Honey Ginger & Sesame Ginger White Balsamic. Served on a Ciabatta Bun with Brie Cheese & Caramelized Fig Balsamic Sweet Onions.
Vegetarian Option: Choose Grilled Vegetables (Eggplant, Zucchini, Peppers) instead of Chicken.
Lemon Cream Torte $7.95
Fresh Lemon Cream filled Sponge Cake
Served with OLiV Raspberry Balsamic & Blueberry Coulis.
Balsamic Blast $2.75
Choose Flat or Sparkling Water to pair with any of OLiV's White Balsamics
This is a delightfully refreshing summertime drink!
Links
Comments
Back