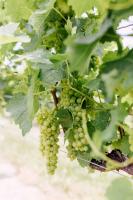 Posted on: July 30, 2018 @ 8:43am
Why the Best Vacation in Niagara Is a Winecation

As home to over 180 wineries in Ontario, Niagara produces approximately 71% percent of the wine made in Canada. Located just a half-hour away from Buffalo, the wine region is filled with depth, diversity, and distinction in grape varietals

Contributution by Jenny Holt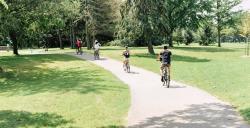 Posted on: March 20, 2018 @ 7:49am
Check out our latest Blog contribution from Jenny Holt - Bicycle Tours!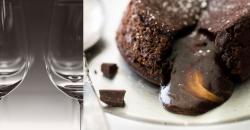 Posted on: January 23, 2018 @ 4:38am
Explore the decadently sweet and savoury art of wine and chocolate pairing. Let Grape Escape guide you through the Niagara on the Lake wineries to taste some amazing VQA wines matched with chocolate-infused dishes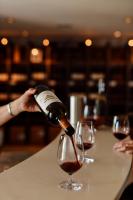 Posted on: December 7, 2017 @ 9:53am
Hosting a party or a meal for your loved ones should be initiated with utmost care and planning. Apart from a great ambience, the most important part of the planning process is food and beverages. You can't go wrong with a great bottle of wine and some amazing food.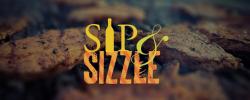 Posted on: February 19, 2017 @ 10:22am
Spring almost feels like its in the air with these warm temperatures! To celebrate we are releasing the booking of our "Sip & Sizzle" Tour this May!