Why the Best Vacation in Niagara Is a Winecation
July 30, 2018 @ 8:43am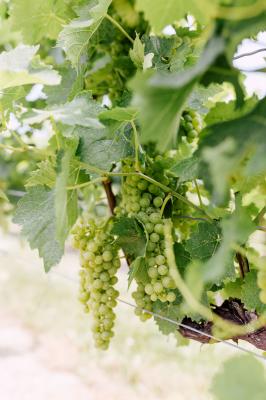 Why the Best Vacation in Niagara Is a Winecation
As home to over 180 wineries in Ontario, Niagara produces approximately 71% percent of the wine made in Canada. Located just a half-hour away from Buffalo, the wine region is filled with depth, diversity, and distinction in grape varietals. The earliest vineyards in Ontario date back as far as the seventeeth century, when settlers from Europe started to experiment with native grape varietals like Vinifera, Riparia, and Labrusca. However, it wasn't until 1866 that the region's first commercial winery was established on Peelee Island.
The local wineries offer more than dry table wines but also ice varieties coming from a country known more for polar bears than Pinot Nior. Thus, Americans and tourists from all parts of the world have given their attention to the region's modern vineyards without the need to cross major oceans. Here's why the best vacation in Niagara is a winecation.
Grape Escape Wine Tours
Looking to learn a bit of history while you sip on fine wine? With over eleven years of experience in the Niagara Region's wine industry, Grape Escape Wine Tours offers the option for wine tours and learning about production. The vineyards are one of the reasons by Niagara on the Lake known as the "Prettiest Town in Canada." What makes the Niagara Region different is the unique experience where wining, dining, and history go hand-in-hand. Visitors can explore thirty-five wineries by bike or van, and experience award-winning wineries on the Lake.
Reap the Health Benefits
This type of vacation may actually help you to live longer, improve your mental state, better your heart, and even help to prevent cancer. It's called the 'Winecation': wine vacation. Resveratrol is the magical compound found in wine that helps to provide all these wonderful health benefits, it is a natural compound that plants produce in order to fight off bacteria and fungi and to protect against UV radiation. These amazing little balls of goodness - grapes - also contain high amounts of antioxidants, as well as magnesium, which helps keep your blood sugar in check. There are endless studies on the great benefits of wine, and taking a few sips of Bacchus' favorite drink will help you to switch off from work-mode and switch into your Niagara vacation.
Clearing the Mind of Stress
Wine Biking Tours are a booming market, and rightly so, as we all know the benefits of light-moderate exercise on our mental and physical health. Getting the body moving helps increase happiness, bone and muscle mass, weight loss, and your energy levels. Thus, a Bike Wine Tour actually makes the Winecation a three for three when selecting a vacation best suited to wind down and destress from your busy city life. If biking is not your forte there are other ways to get the blood pumping.
Taking a winery tour will go a long way to achieving your daily step goal as you experience and learn about this ancient process that dates back to 6000 B.C. Have fun while you learn the winemaking process, and taste new varietals that you may have never heard of before.
Enjoy the Natural Beauty
If it's going to take a bit more than some wine to tune out those city vibrations, you can simply open your eyes and walk amongst the vineyards around you. Studies show that being in nature reduces blood pressure, muscular tension, heart rate, and the production of stress hormones. Added to the physical health benefits, the mental improvements include better memory, higher concentration, increased creativity, and a more positive outlook. So find a place on the outside that reflects the way you want to feel on the inside.
For your next vacation, visit the beauty of Niagara's wine country and unwind as you soak in history, sunlight, and nature all around you. There really has never been a greater reason to get outside and sip on a glass of that liquid gold.
Comments
Back