Sip & Sizzle is coming!
February 19, 2017 @ 10:22am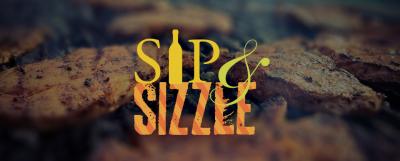 What could be better than a spring weekend afternoon with a few friends, a barbeque, and fine wine? Well how about if we do the hosting?
Join us for Sip & Sizzle as 25 wineries in Niagara-on-the-Lake each offer a unique grilled food and VQA wine pairing. It's fun, relaxing, and a great way to discover the Wines of Niagara-on-the-Lake.
We spend the day travelling between wineries sampling a wine & food pairing at the participating wineries, a great way to spend the day! Wine & Food!
tour includes:
Pick up and drop off from your accommodation
Fun & Knowledgeable Grape Escape Tour Guide with you throughout your tour
Visit up to 25 Wineries for Wine & Food Pairings, all Grilled or BBQ Foods! (we usually make it to 12 - 18 wineries per day)
Pricing includes the "Discovery Pass" which is your ticket to the Food & Wine Pairings
fridays, saturdays & sundays in may only – 11:00am – 5.00pm
** we do not include any tour guide gratuity in our pricing, we dont believe in prepaid gratuties and want to ensure you have a great day first! **
Links
Comments
Back