Posted on: November 6, 2015 @ 12:07pm
Taste the Season is Niagara-on-the-Lake's must-do event in November! Celebrate the season's bounty with locally inspired VQA wine and food pairings at each of the event wineries!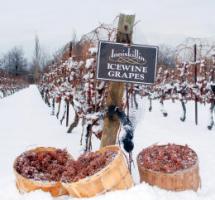 Posted on: January 3, 2015 @ 8:58am
Ontario Icewine is one of Canada's most cherished and celebrated products.... this is your chance to find out why!