Niagara on the Lake Icewine Festival
January 3, 2016 @ 6:09am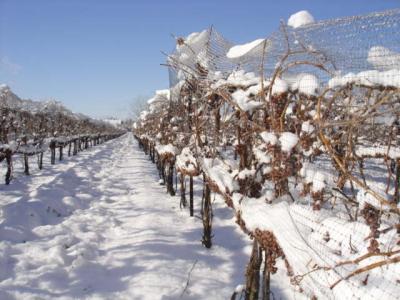 So it may only just feel like winter is beginnning after the mild December but no matter what the weather, the Icewine Festial is almost here!
For 3 weekends, NIagara on the Lake is transformed into an Icewine Lovers dream.... with a Gala Dinner filled with sweet treats, Ice Sculptures, Ice Skating, and of course.... lots of Winery Tours!
You can join us for one of our regular winery tours at any time throughout the festival but for those of you with a sweet tooth, or those that just love the taste of Icewine, January is the time to come and see us!
Details are below for these special tours!
icewine festival
A totally unique event as the Niagara region is transformed into a wintry wonderland to celebrate one of Canada's most cherished products, Ontario Icewine. Visit up to 8 wineries where each Icewine sample is paired with an assortment of delectable desserts!
January 15-17th, 22nd-24th, 29th-31st 2016
Tour Times 11am - 5pm
Includes : Minimum 8 Wineries for Icewine & Food Pairings (any extra time we will visit other wineries for regular tastings)
$109 + Tax per person (NIagara on the Lake pick up locations)
$119 + Tax per person (Niagara Falls pick up locations)
**Prices Include Food Pairing Passes**
Reservations required, call soon as we fill up very quickly!
1-866-935-4445 or email rich@tourniagarawineries.com
We hope to see you soon!
Links
Comments
Back