Wine Through The Ages: A Historical Tour Through Niagara Region
January 4, 2018 @ 10:16am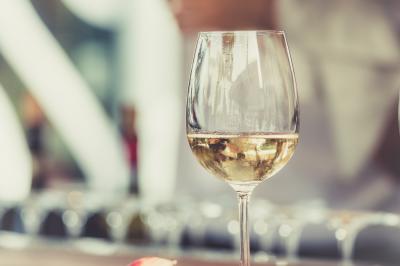 Contribution from Jenny Holt
Wine Through The Ages: A Historical Tour Through Niagara Region
The nation's love of wine is a tale as old as time, but as far as vintage is concerned, is older always better? It's simple to put together the best food and wine pairings but as far as the age old debate about which wine is best goes, the jury is still out. It doesn't always follow that the older the grape, the better the end result is, but it is definitely a lot of fun finding out which vintage is the tastiest as you tour Niagara one vineyard at a time.
The Magic Of Years Gone By
Old wines have always held a certain kind of magic. There is something so special about being able to encapsulate a moment in time in a bottle. Tasting a particular vintage from a specific year is like a journey through time for the senses. The fact that some of the seven oldest wines in the world were auctioned off at incredible prices as high as several hundreds of dollars goes to show how sought after older wines really are. The highest recorded value for a bottle of wine at an auction was an impressive $156,450 for a bottle of Chateau Lafite Rothschild 1787. The bottle was etched with Thomas Jefferson's initials making it a fascinating historical heirloom perfect for any keen historian's collection.
The History Of Winemaking
The fascinating history of the beverage has been reported to date as far back as 5000 B.C and across the world countless new discoveries have been unearthed by archaeologists involving the impressive history of winemaking.. The appeal of wine certainly has a longevity unlike any other drink and this is plain to see across the Niagara Region as well. The county's unique climate and fertile soil is what makes the wines produced here so special. With breathtaking scenery and fascinating historical landmarks at every turn, a wine tour here is really something extraordinary.
Learning About Wine Is Part Of The Fun
As you meander through Niagara Valley you will undoubtedly learn a thing or two about how wine is made. From Coyote's Run Estate Winery to the organic delights of Frogpond Farm and all the other impressive wineries in between, there is so much to see, do, taste and experience in Niagara Region. Taste wines young and old and decide for yourself which vintage is the best of them all.
Comments
Back