Our brand new tour!! Wine, Beer & Food!
January 15, 2017 @ 10:35am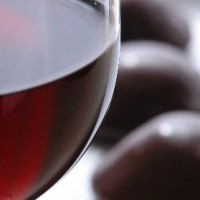 Are you looking for the ultimate experience of Wine Tasting, Beer Tasting, Culinary Pairings & Exercise... this is the tour for you! There is no other experience like this in the Niagara Region that encompasses so many unique experiences and is completely guided by one of our experienced Bicycle Guides! The ride is approximately 24KM long.
Your tour will begin at a Craft Brewery for a brief tour followed by a 3 Beer Tasting Flight. We will then cycle to one of our favourite Boutique Wineries where 3 VQA wines will be served and paired with a delicious Cheese & Charcuterie Platter. We will then head over to Inniskillin Winery where you will see behind the scenes in the wine making process and then enjoy a beautiful 2 Course Lunch on their patio served with a 4oz Glass of Wine. Then, to end the day with something sweet, we will head over to another boutique winery for two of our favorite things, Wine & Chocolate, where 3 wines will be paired with 3 "Brix Bite" Chocolate Samples.
Our experienced guides will take care of you every step of the way and ensure you have a great day! Biking is perfect in the Niagara on the Lake area as it is so flat and easy going, but as with any activity on Vacation, make sure you are covered..... Check out advice here!
tour includes:
Bicycle Rental (with small basket & bottle cage)
Helmet (feel free to bring your own if you prefer)
Bottle of water
Fun & Knowledgeable Grape Escape Tour Guide with you throughout your tour
Visit one local Craft Brewery for an introductory Facility Tour & Tasting
Visit 3 award winning VQA wineries *Exact wineries will not be known until the morning of the tour*
Full facility tour at one of the three wineries to see 'behind the scenes'
Taste a minimum of 3 Beers & 9 wines (including Icewine)
At one of the wineries 3 wines will be paired with a Cheese & Charcuterie Platter
At one of the wineries 3 wines will be paired with 3 Chocolate samples
Two Course Lunch at Inniskillin Winery, inlcuding a Salad Appetizer and a Hot Entree along witha 4oz glass of wine
Complimentary pick up of any wine purchases made throughout the day
shuttle services:
So you dont have to worry about having to drive after your bicycle tour we have a number of Shuttle Service Options you can take advantage of which are listed below.
You can also meet us at our start location on the day if you already have a Designated Driver (this location will be advised 48hours before your tour)
If you are staying in Niagara on the Lake then we offer door to door service 7 days a week, If you are staying out of town then we offer door to door service on weekdays and, on a weekend you can meet us at one of our pre-selected departure point (as weekends are so busy and with increasing traffic we no longer have time to pick up from all hotels in Niagara Falls on Saturdays or Sundays)
7 Days a Week! - Complimentary Round Trip Shuttle Service;
Any Niagara on the Lake Old Town Location (5km Radius of Queen Street)
Weekdays - $15 per person Round Trip Shuttle Service;
Any Niagara Falls Downtown Location, Hotel, White Oaks Resort, or Hilton Garden Inn.
Weekends - $15 per person Round Trip Shuttle Service - You can meet us at one of these departure points on weekends, enter your choice as your pick up location on the booking page;
A - Marriott Gateway Hotel, 6755 Fallsview Bvd, Niagara Falls
B - Courtyard Marriott, 5950 Victoria Avenue, Niagara Falls
C - Ramada Plaza, 7389 Lundys Lane, Niagara Falls
D - White Oaks Resort, 253 Taylor Road, Niagara on the Lake
E - Hilton Garden Inn, 500 York Road, Niagara on the Lake
Links
Comments
Back