Chocolate & Cheese Indulgence
February 6, 2023 @ 11:54am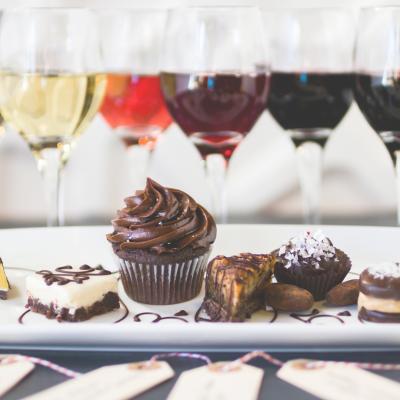 Niagara on the Lake is bringing you its very first Wine, Cheese, and Chocolate Festival! PERFECTION! Join Grape Escape as we tour some of our favourite locations for this extra special festival taking place every Friday, Saturday and Sunday in February! Why worry about driving, planning, making reservations when we can take care of all of that for you!.
Join us as we guide you to eight of our favourite local wineries as you enjoy a delectable food and wine pairing at each location.... what better what to spend a winter weekend with friends and family?? YUM! Check out the link below to book!
Both wine and chocolate can have intense, and sometimes dry flavours. Our favourite way to pair chocolate is to try to match similar style and intensity.... a bold red can typically pair deliciously well with a dark chocolate, or a white chocolate with a riesling or sparkling.
When it comes to pairing cheese and wine, some of our recommendations are below,
Gruyere - Chardonnay
Feta or Ricotta - Pinot Grigio
Brie - Sparkling Wine
Sharp Cheddar - Pinot Noir
Blue Cheese - Icewine
Links
Comments
Back