Celebrating With Class: The Best Wine For Any Occasion
January 13, 2019 @ 9:14am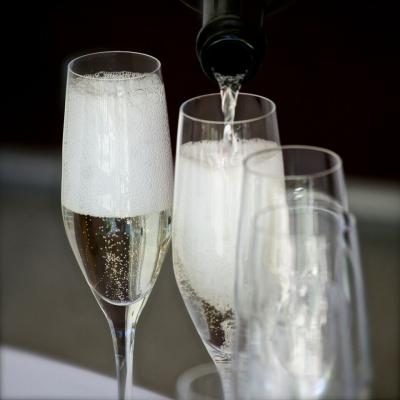 Celebrating With Class: The Best Wine For Any Occasion
Science has determined that every drink conveys a message. According to the Social Issues Research Centre, humans relate different types of drinks to a number of different cultural representations of society, and wine is associated with celebration. Therefore, if you're looking to celebrate a major milestone in your life, the best way to do it is through the gift of wine. The Niagara region is full of many different delicious wines, so check out a wine tour for your next celebration and be sure to find one of these wines that are scientifically proven to set the mood.
The Wine for the Big Five-Oh
Birthdays come and go – every year we get one year older. However, the big five-oh, is definitely a birthday worth celebrating. If you or a loved one is turning 50, you'll want to celebrate with something that is as refined, elegant, and cherished as the birthday boy or girl, yet refreshing and new to show that you're still having a party. Try a Cabernet Sauvignon icewine for your friend's 50th celebration. This wine is rich in flavors such as plum, cherry, blackberry, and blackcurrant, which add a lot to anyone's palette. The ice wine is also known as a classy yet party-like drink so that you have the best of both worlds for your celebration. It also pairs well with many cheeses, appetizers and desserts, making it the perfect addition to your birthday celebration.
The Perfect Wine to Pop the Question
People say that there's nothing like popping champagne when popping the question. However, champagne is a very generic, and over-played wine for your big moment. Instead, you'll want to show her how you truly feel with a deep, and passionate red wine. A dark and smooth Merlot from a Niagara winery is the perfect drink for romance. Its deep red tones represent the blood from your beating, head-over-heels heart, and the smooth, rich taste will help her see the smooth-sailing ride of your marriage. The Merlot is a classy wine that doesn't scream over-played when you're trying to win your loved one's hand in marriage.
The Celebratory Graduation Wine
Another momentous moment in someone's life is graduation. Whatever level of education the graduation is for, it's definitely worth celebrating one's hard work and dedication. For this celebration though, you'll want to switch it up and add some sparkling bubblies. The Niagra region is known for having some of the best sparkling wines, and even one that can be hard to find anywhere else: Sparkling Riesling. A delicious sparkling Riesling can be the perfect hint to a graduation ceremony to express the theme and celebrate the graduating student. It can provide a bit of a sweet and fruitful adventure that can help your loved one relax after a couple of hard years of study and look forward to what the future holds. These sparkling wines are fun and lively, which can help to liven up any graduation ceremony.
Each of our lives are full of many wonderful moments. These moments are points in our life where we've achieved success, found love, or simply obtained happiness. To celebrate the virtues of life, find the perfect wine to convey the mood, liven the moment, and help you remember every minute of life's gifts for eternity.
Comments
Back