The perfect Niagara Getaway...
December 31, 2015 @ 5:19am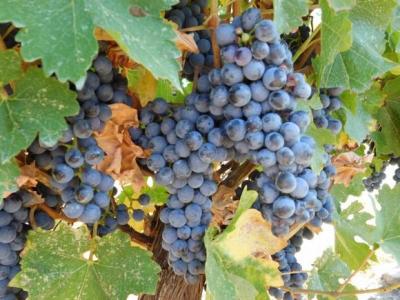 We had the pleasure of hosting Lucas, an award winning travel writer earlier this year.... see what he had to say about us below and also check out the full article using the link below!
"The poet Rumi once wrote: "Either give me more wine or leave me alone." He'd have been right at home in Niagara-on-the-Lake, which boasts more than 35 surrounding wineries. With warm microclimates and mineral-rich soil, this region is famed as the birthplace of ice wine.
An excellent way to sample the local vintages is on a biking wine tour, passing bucolic vineyards just off the Niagara Parkway. Tour operator Grape Escape hits four different wineries each time out, so you can come back more than once. Most production is small-scale, and you'll taste wines you can't get at home. Pedaling has its perks. Guide Marcy Desroches quips: "There's no calories on a biking wine tour, right?"
And there's no shortage of great wineries. Reif Estate Winery's beautifully designed German-style tasting room showcases dry Rieslings. Inniskillin celebrates 40 years in business this year and is earning kudos for its Reserve Series Sauvignon Blanc.
Pondview specializes in ice wine shooters served in chocolate cups, and has hosted Don Cherry, Peter Mansbridge, and Prince Charles. Caroline Cellars not only offers delectable blueberry and blackberry wines, but also sells huge portions of poutine, plus tea towels and T-shirts with cheeky slogans like "If you don't like the food, have more wine."
A 12-km, four-hour guided afternoon tour is $64/adult. Grab a picnic lunch beforehand at Kurtz Orchards, the tour starting point. You can enjoy a sundried tomato chicken wrap with a juicy peach and decadent butter tart for dessert, and also buy local jams and jellies at the store."
http://www.flightnetwork.com/blog/staging-perfect-getaway-niagara-lake-ontario/
Links
Comments
Back